'Meres Live' events are promoted by the Guildhall Arts Centre, we bring larger events to town at the Meres which is part of a leisure complex situated just outside Grantham town centre and close to the A1.
We have a flexible auditorium, seating from 500 to 1300 depending on the show. We have a bar in the auditorium and costa coffee in the foyer. There is ample free parking.
We can accommodate a diverse range of shows, past sell outs to over 1000 people have been Brian May and Kerry Ellis in concert, Brendan Cole - A Night to Remember, Jason Manford, Jimmy Carr and Ministry of Science.
Recent popular shows have included, Lulu, Magic of Motown, A Night of Dirty Dancing, That'll Be The Day, Thank you for the Music, Soul Legends, Ed Byrne, Elaine Paige.
Meres Leisure Centre, Trent Road, Grantham, NG31 7XQ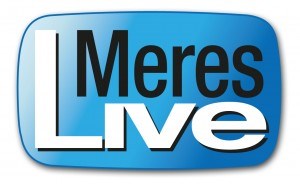 For general information about 'Meres Live' call our box office on 01476 406158
If you are a promoter, please email g.burley@southkesteven.gov.uk